We're delighted to introduce an exclusive competition for the ambitious founders who are successful in joining our Autumn Accelerator programme.
The Accelerator programme is designed to fast track your startup into a scalable, investable business through a 3 month sprint of focussed education and mentoring.
6 early stage tech startup places available
Applications are open for the Autumn Accelerator until Friday 15th September. Join other successful founders on the same path as you, with the Autumn programme kicking off on 10th October.
Secure £50,000 pre-seed investment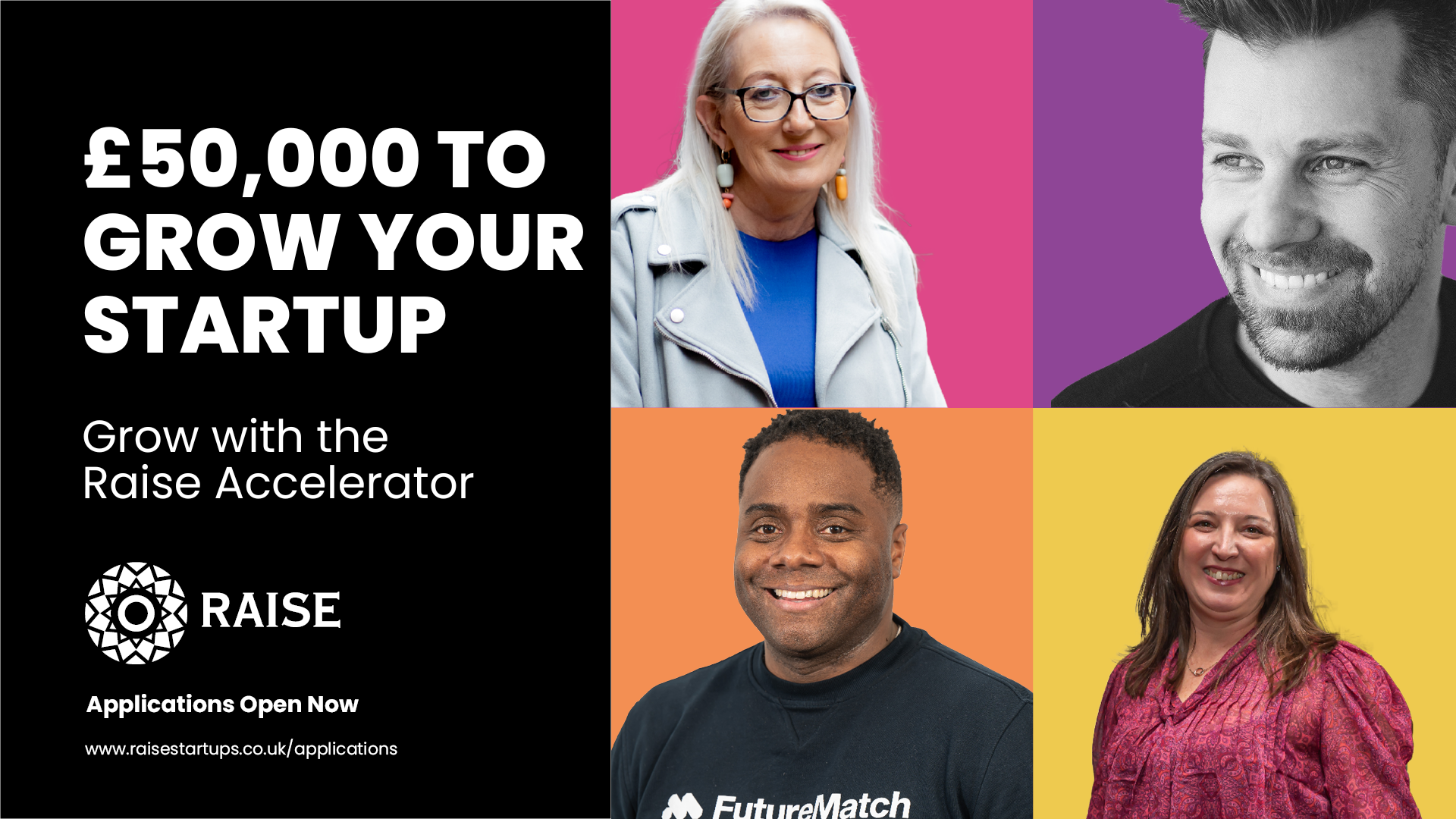 Startups that have showcased the most significant potential, progress, and traction throughout the Accelerator will stand a chance to secure an equity investment of up to £50,000.
They must demonstrate commitment, progression and traction to our Raise panel throughout the programme. At the end of the Accelerator, show us:
Potential: We're looking for startups with groundbreaking ideas and scalable solutions to problems faced by many.
Progress: Show commitment and consistent development, iterative improvements and strategic milestones.
Traction: Show us market validation, user engagement, and understand the growth metrics that will set you apart.
Find out more about the Accelerator below.