We're a commercial startup accelerator supporting early-stage Irish, Northern Irish and UK companies. We nurture high potential, disruptive scalable ideas to create global enterprises through our accelerator programme. Created for founders, by founders. We're committed to building a circular startup ecosystem that creates longevity and prosperity for founders in Northern Ireland and beyond.
We've created an entrepreneurial hub in the heart of Belfast with our co-working and meeting space and empower our community of founders to succeed through events that inspire, educate and connect.
We pride ourselves on being founder friendly and act as a companion to you on the journey of entrepreneurship.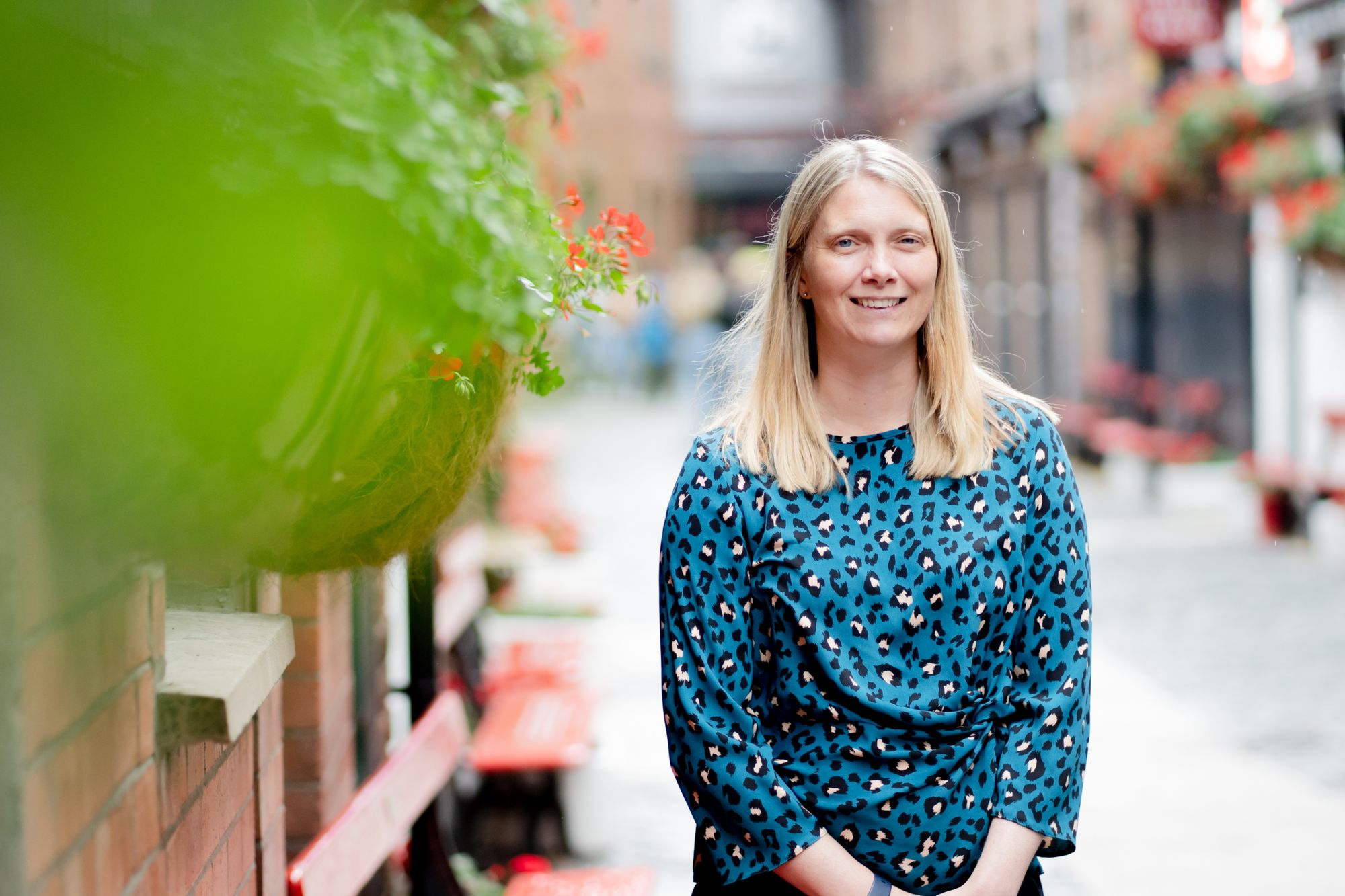 Jenny Ervine - CEO & Co-Founder
Jenny brings a wealth of direct experience to each and every one of our startups. As an active investor in multiple startups across multiple sectors, she has the added advantage of visibility across SaaS, hardware and digital media and is well embedded in the investor community and UK & Ireland ecosystem.
Andrea McClean - Product Mentor
Andrea has a wealth of experience in product management delivering large projects within the private and public sector. She takes a hands on approach to supporting startups with their product strategy and development.
Kris Jones - Investment Mentor
Kris has been involved with accelerating tech startups for many years, with the companies he's helped going on to raise circa £35m to date. Previously a Chief of Sales at a US startup, helping them from 30,000 subscribers to 130,000 over a 12 month period, he's also been 'Head of' within Client/Agency side marketing & operations across Banking, Retail, FMCG, Tech & IT security. A self-confessed startup and product geek.
Eva-Jayne Doherty - Head of Operations
Eva-Jayne is passionate about nurturing the startup community to enable their growth and scale. She has a background in public affairs and communications with global brand Coca-Cola HBC and worked in community engagement with Edinburgh Innovations, commercialising world-class research.
Michael McDowell - Co-Founder & Mentor
Michael works closely with startups raising investment for growth and provides a trusted sounding board for founders. He has a particular interest in equity crowdfunding and other digital investment platforms.
Marty Neill - Co-Founder & Mentor
Marty is a serial entrepreneur and currently founder and CEO of AirPOS Limited, the worlds first multichannel sales software platform for retailers. Martin also co-founded the StartVI accelerator in 2010, and the Oh Yeah! Centre in Cathedral Quarter. A tireless advocate for the entrepreneur and a voice for the startup.
We're always keen to talk to anyone who has an idea for a business, founders and investors, so please reach out if you'd like to learn more about Raise.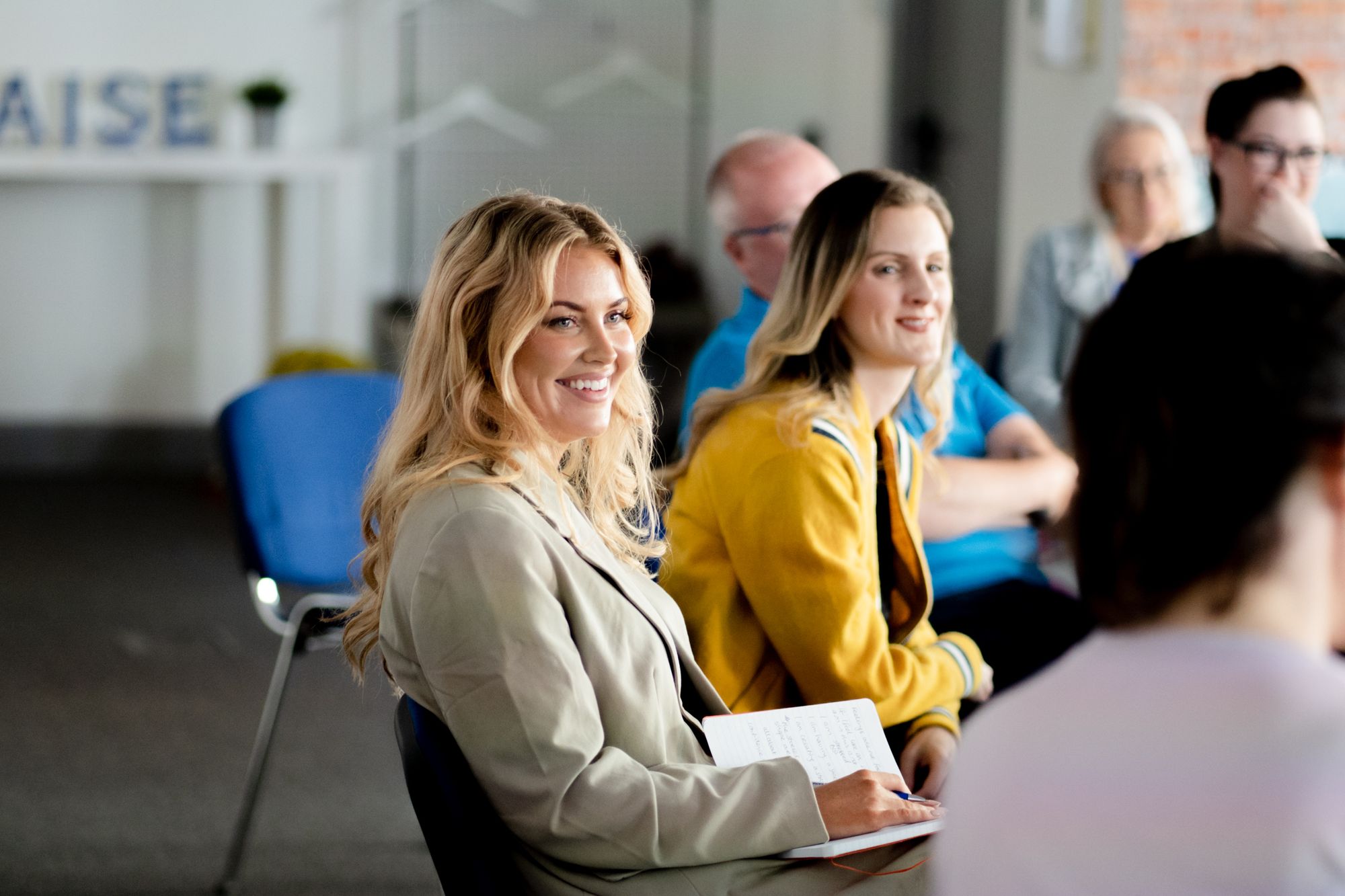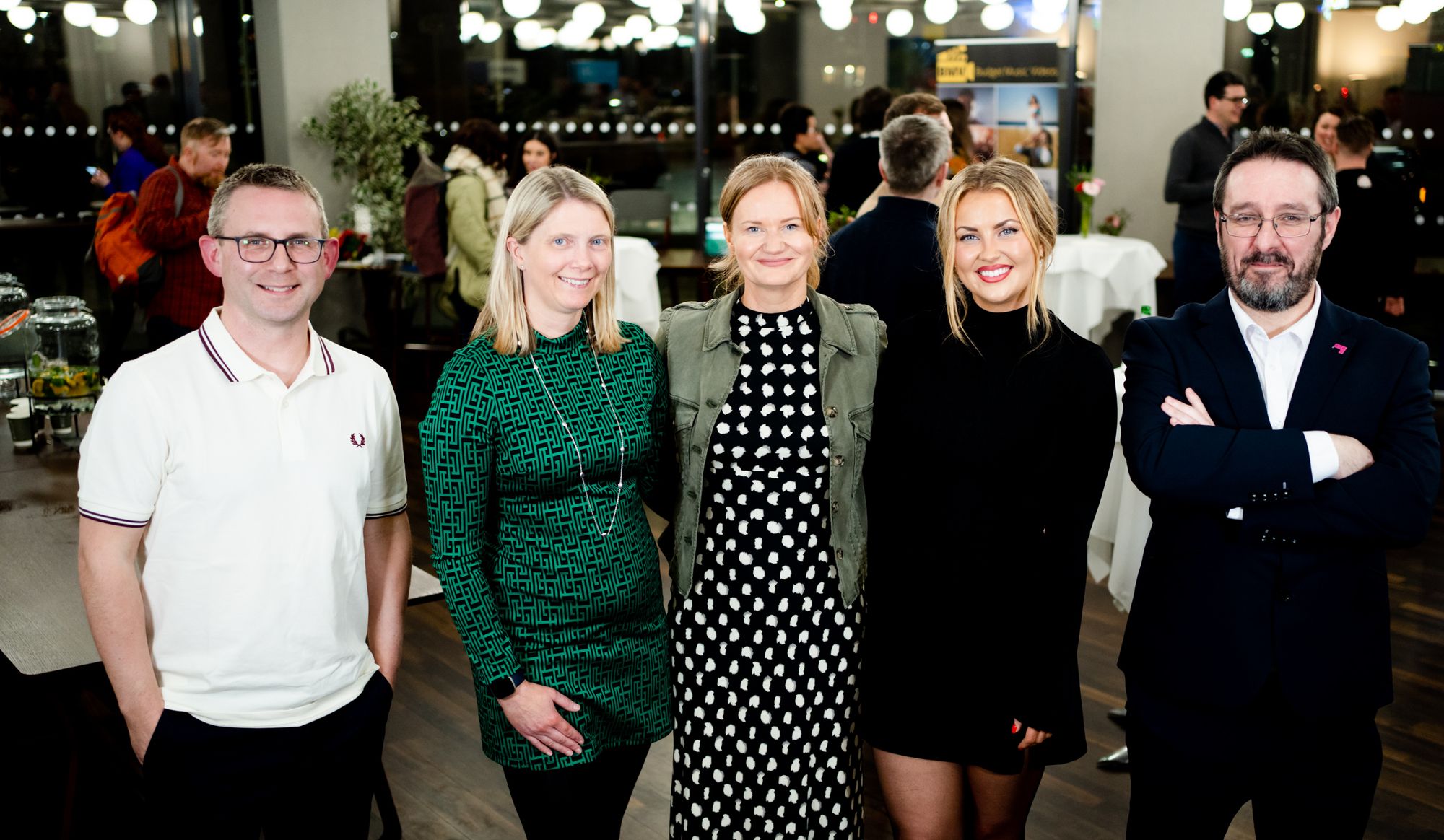 Michael, Jenny, Andrea, Eva-Jayne and Marty