The very first Emerging Entrepreneurs Summer School from Raise Ventures & Young Enterprise Northern Ireland was a huge success! The Summer School aims to carve a path for young people into entrepreneurship and help them explore the amazing opportunity that lies within the startup sector.
We hope to launch another intake in 2024. To pre register your interest for next year please complete an expression of interest form here.
Take a look back on the successes of the programme in the Summer of 2023.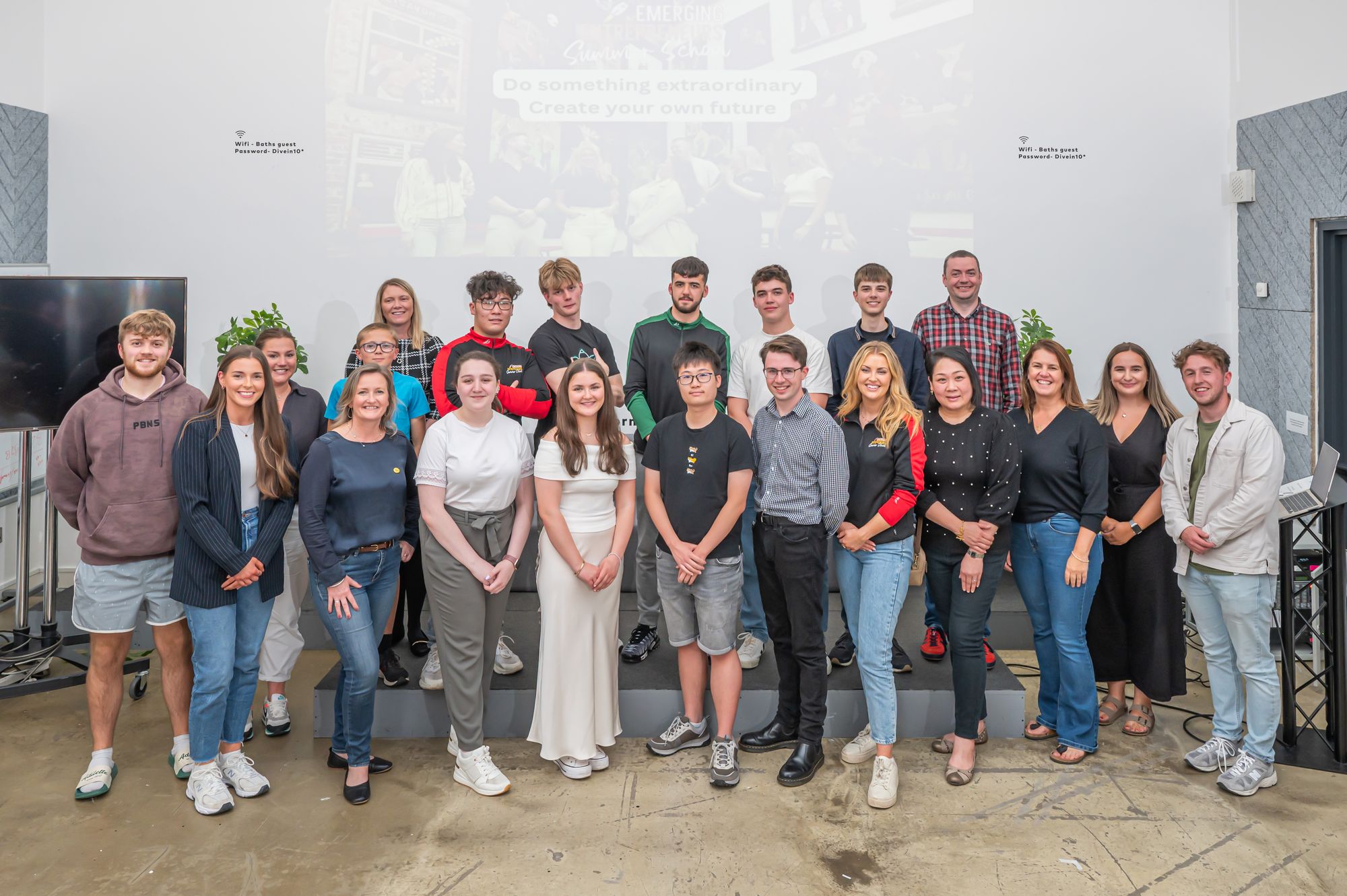 The Emerging Entrepreneurs Summer School is where young minds embark on an exciting journey to discover the world of entrepreneurship. If you've ever dreamed of creating something extraordinary and shaping your own future, the Summer School is for you.
We're opening up the gateway into a startup career for the future generation of entrepreneurs. With our partners Ormeau Baths and Ulster Bank you'll be inspired, educated and connected to a whole new world within the Northern Irish startup ecosystem.
If you're looking to take the step into startups, fuel your future, enhance your career prospects, ignite a passion for entrepreneurship or simply try something different, we'd love you to apply to join the first ever Emerging Entrepreneurs Summer School this August.
Who is the programme for?
The Emerging Entrepreneurs Summer School is designed specifically for young people aged 17 - 21 who are eager to explore the world of entrepreneurship, develop transferable skills and embark on their own business ventures.
You do not need to have been involved with Young Enterprise before.
What's the Summer School programme about?
🟡 Learning about the startup world
The programme is built on education. We'll upskill you in understanding the world of entrepreneurship - how great companies are built, what makes startups successful, and how you can take control over your own future and create something extraordinary.
We'll help you understand how startups solve real problems through an accelerator sprint. As you delve into interactive workshops and get first-hand exposure to successful startup founders, you'll gain valuable insights and practical knowledge that can be applied to your own business idea.
🟠 Building essential skills for your future
We believe that the skills required to be a successful founder go far beyond a brilliant idea. That's why we focus on cultivating essential qualities such as leadership, innovative thinking, research and design, marketing, selling, and pitching. These transferable skills will stay with you and support any future career choices.
🔴 Find your tribe
We also believe in the power of connection. Throughout the Summer School, you'll have the opportunity to expand your network and meet others who share your passion for innovation and business. Forge new friendships, collaborate, and unleash your collective potential.
You'll also get exposure to a vibrant network within the startup ecosystem - founders, supporters, and investors. These connections will last you a lifetime and may be influential in your future career.
The sprint will culminate in a demo day with your friends and family - giving you the chance to showcase what you've created and learnt, get feedback and gain valuable exposure.
Do I need to have a business idea?
No, you don't need to come with a business idea, just an entrepreneurial spirit! The programme encourages you to think outside the box, challenge conventional norms, and find ways to solve common problems.
Whether you're starting from scratch, refining an existing startup, or working on a concept within our startup network, the accelerator sprint will help you explore an idea and develop business acumen using your own creativity and innovation.
What's in it for me?
You'll develop a range of transferable skills, like:
🎤
Communication and teamwork
🧑‍💻
Business acumen - research, design, marketing and selling
🤝
Leadership & negotiation
🗣️
Confidence and public speaking
You'll also get recognised for your hard work!

Engagement in the programme will be highly valued by prospective employers, and the transferable skills you learn will greatly enhance your career prospects.
On completion of the programme you'll be awarded a Belfast City Council Digital Badge, a professional recognition of the skills you've learnt through the project.
What can I expect in the programme?
The programme will be hosted in person in innovation hubs across Belfast city centre - Raise, Ormeau Baths and Ulster Bank - for full day sessions from Monday 21st August to Friday 25th August.
Day 1 - Embracing Innovation & Becoming A Leader
Topics include leadership, personal brand, design thinking, startup lingo bingo
Day 2 - Building a Business
Topics include problem solving, business fundamentals, market research
Plus evening startup quiz at Banana Block (transport will be provided)
Day 3 - Marketing, Selling and Making Money
Topics include branding, selling, pivoting, financials
Day 4 - Getting Pitch Perfect
Topics include competition, pitch preparation, public speaking
Plus an afternoon wellbeing session - sea swim & founder fireside chat at Helen's Bay (transport will be provided)
Day 5 - Demo Day Showcase & Celebration
Find out more about Raise Ventures and their support for early stage startups.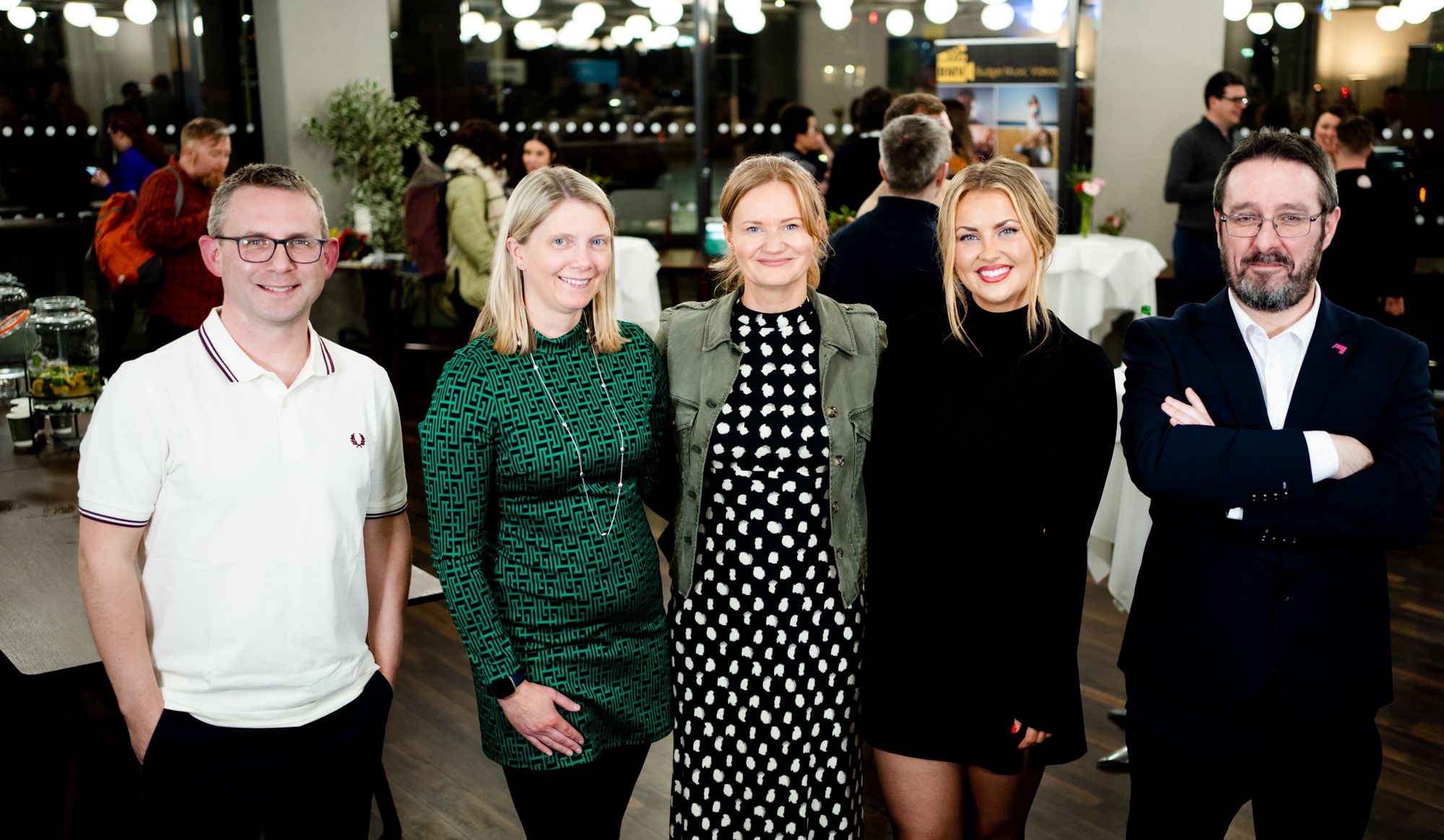 Find out more about how Young Enterprise support future entrepreneurs.
The Emerging Entrepreneurs Summer School is your gateway to a future of endless possibilities.