Angel investing is an exciting journey where you get to play a crucial role in the success of early-stage startups, particularly in the vibrant tech sector.
By providing capital, you're not just investing in a company, you're investing in a trusted team with a clear vision of bringing an innovative product to market. Alongside more traditional investment routes such as stocks and shares and property investment, angel investing is a chance to diversify your portfolio while potentially unlocking substantial rewards.
Like any investment, it comes with its risks, but with careful due diligence and an eye for strong, scalable products, you can make informed choices. Due diligence is key, as is diversifying investments to mitigate risk. Being part of a community of investors and startups means you're never alone on this adventure, and at Raise we're here to support you in exploring the opportunity of angel investment.
So what's the 101 on Angel Investing? 👇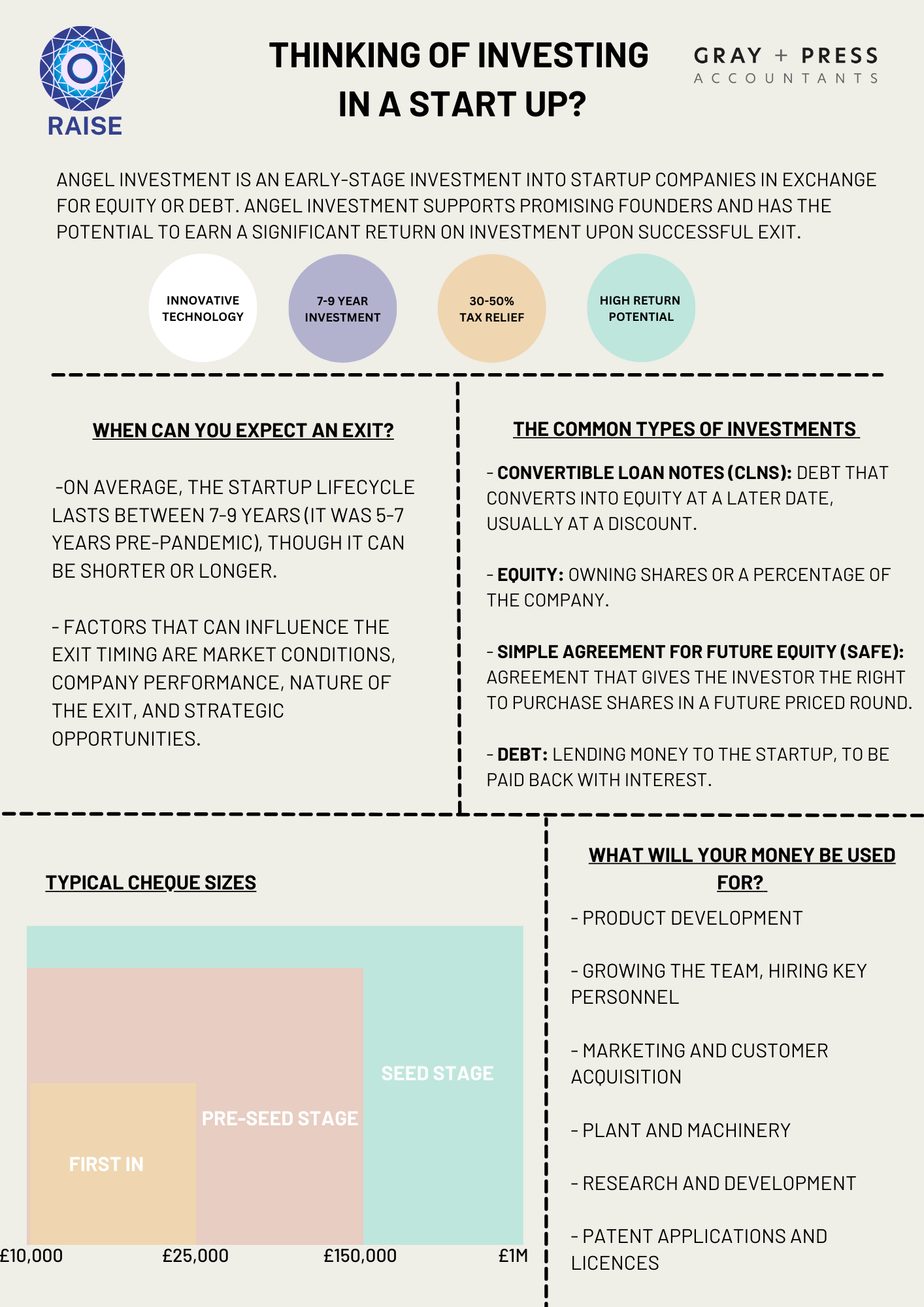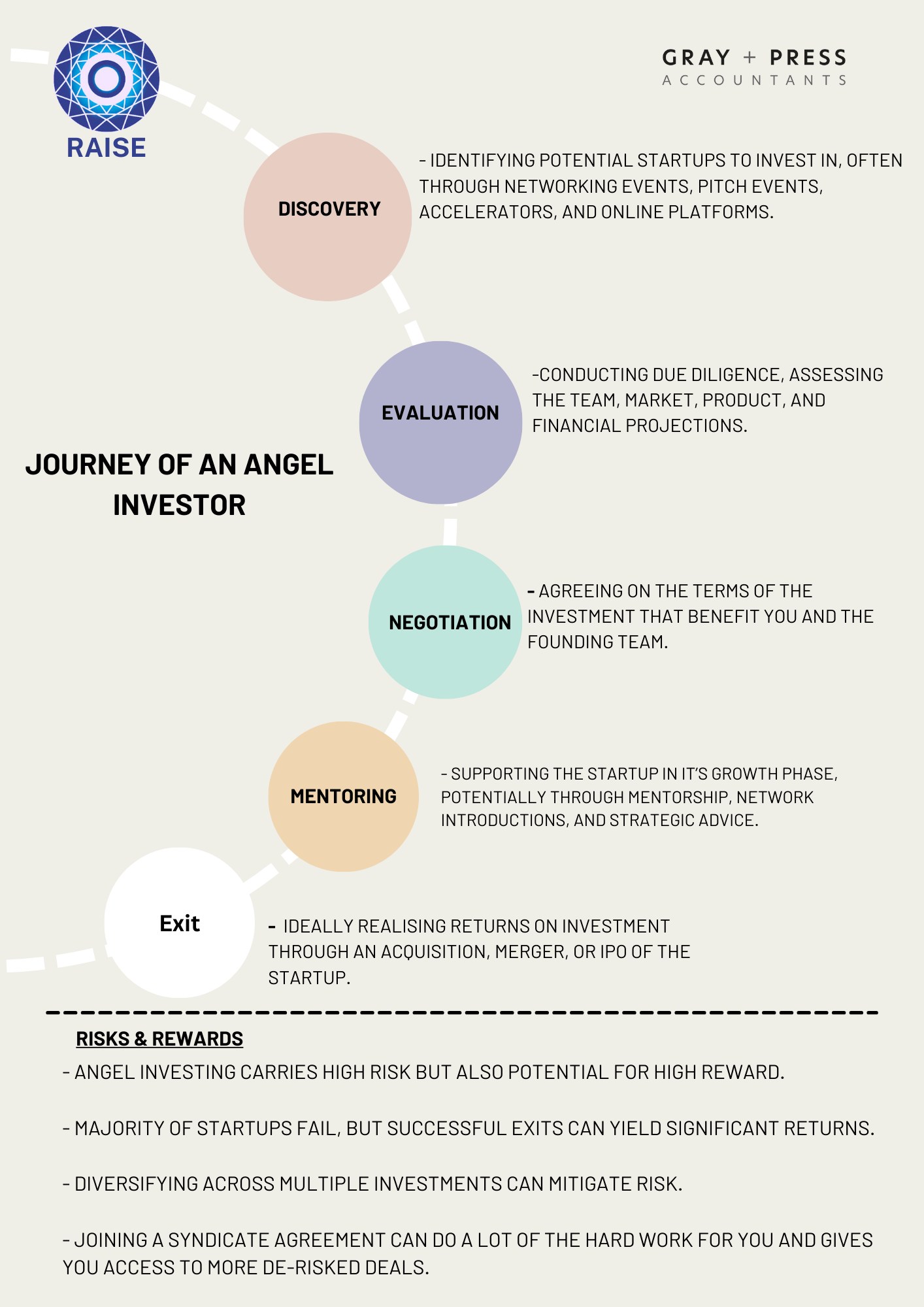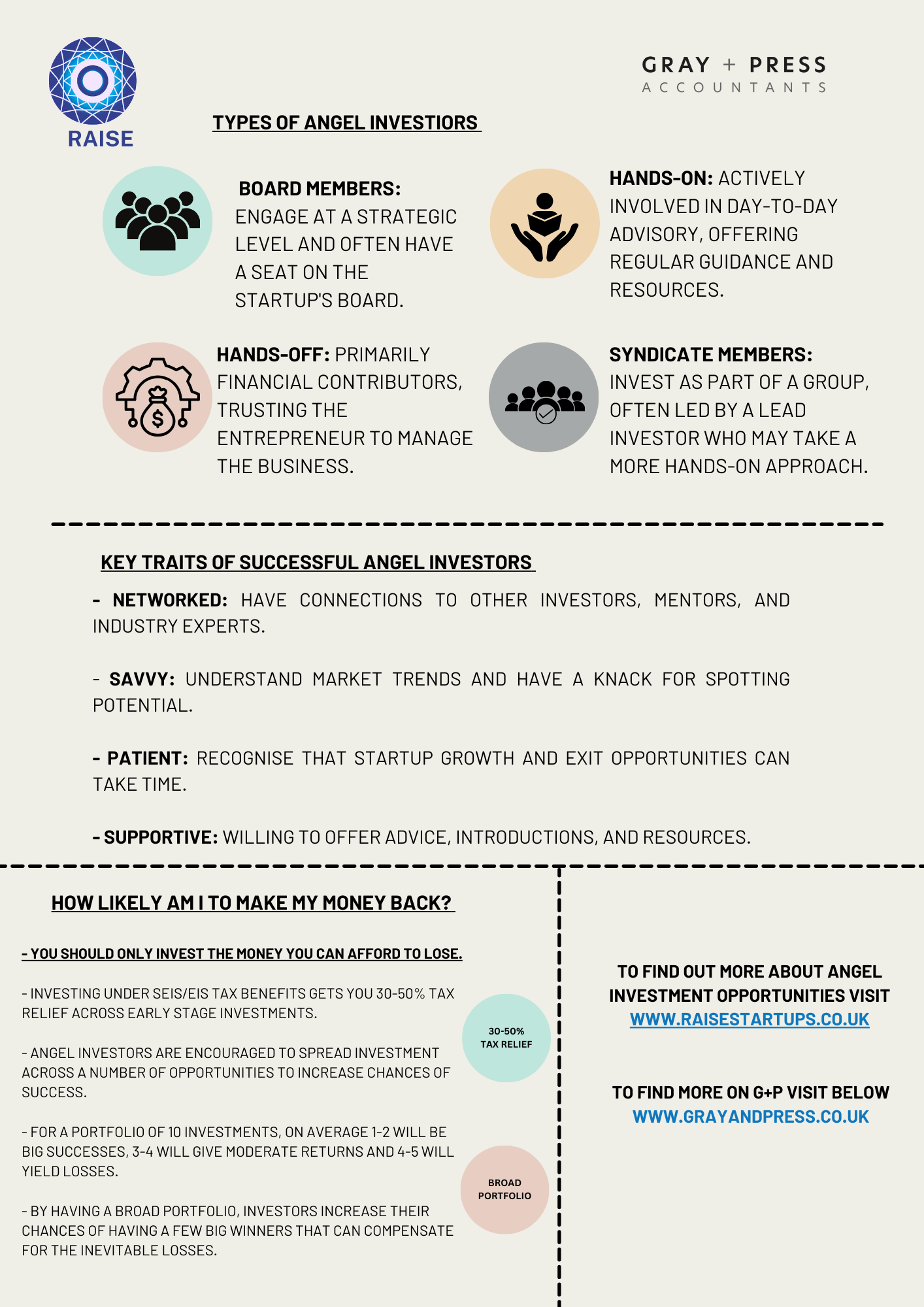 Please note that we recommend you seek legal advice before engaging in angel investment. Angel investing carries high risk but can also offer substantial rewards if the startup succeeds.
Find out more from our partners Gray + Press Accountants on getting started with angel investing, or reach out to the Raise team on jenny@raise-ventures.com.